Quality Control
Data security is our goal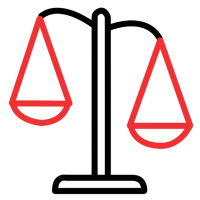 We have received appreciation from our clients for the quality of the services provided by us in Depositions Summaries, Litigation Documents Drafting, Litigation Documents Review and Legal Research.
We derive excellence in execution from our focus on maintaining the highest quality standards. This is achieved through the adoption of the best practices and improvement & optimization of established models and methodologies. We have well established processes to obtain feedback from our clients. This helps us to regularly measure and continuously improve quality standards by the adoption of industry standard techniques.
Given the sensitive nature of legal work, clients are always concerned about data security. We have security systems, designated project areas into which non-team members cannot enter, and hi-tech security to keep the data secure on the system and server.